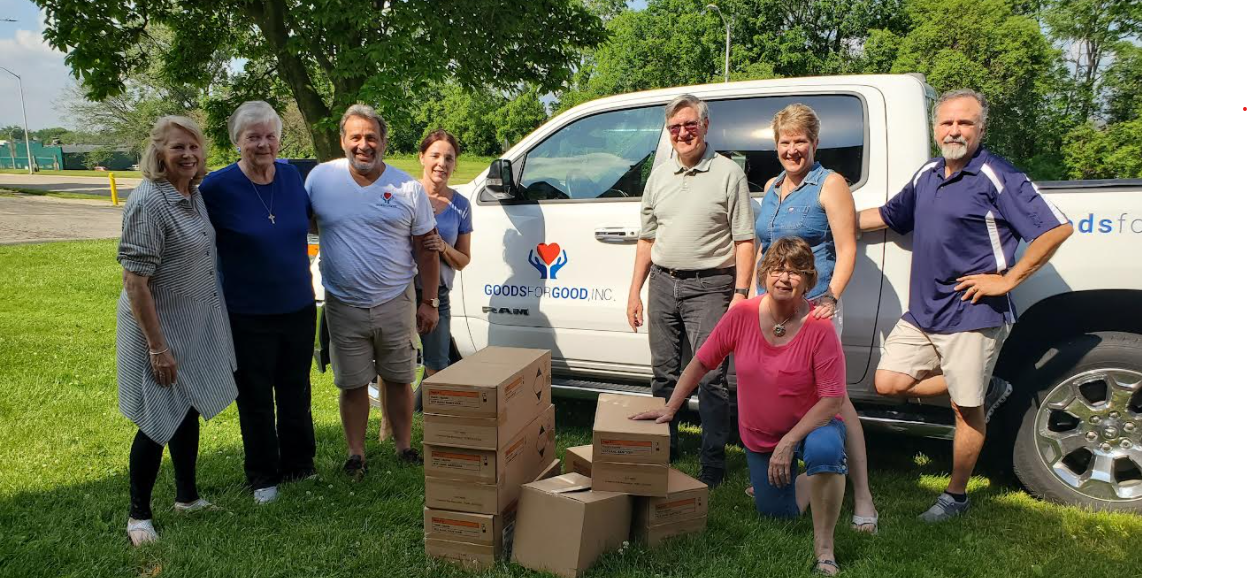 OUR MISSION
Goods for Good is a Michigan-based nonprofit organization dedicated to providing essential goods for other nonprofit organizations and the community through the help of our generous donors and partners. Learn more
View Catalog
Our Community

The work we do in the community is driven by our committed volunteers who ensure nobody is left behind that Goods for Good can help. Every man, woman, and child in our community deserves access to the basic needs of life and that is what we tirelessly work hard for.

Learn more

Rescuing and Sheltering Animals

The Metro Detroit area has many animal rescue organizations dedicated to saving animals from cruelty and sheltering them. One notable example of such organization is Happy Paws Haven. We have provided dog crates, cat beds, and other important products to help their mission for a small fraction of their retail price and completely free in other instances.

View Pet Products

Partnership with the U.S. Air Force

One of Goods for Good's top priorities is helping refugees in war-torn countries in collaboration with the U.S. Air Force. Our products are shipped directly to NGOs that aid in distributing and delivering the products to those in need.
Visit Us Today
Monday - Friday: 10AM - 4PM
Saturday - Sunday: Closed